Offerings > SW Technology Service > Data Platform > MyData Platform
MyData Platform
We develop a data collection and distribution platform for building MyData service.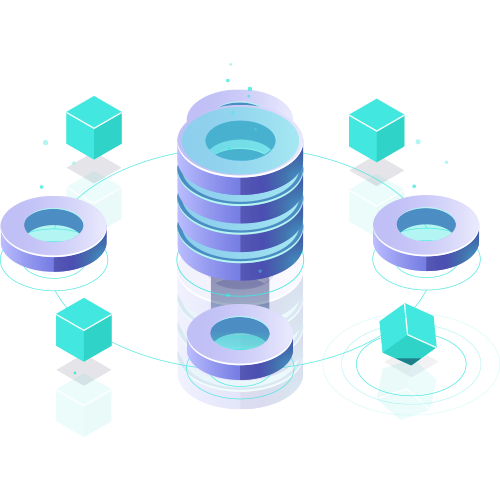 Are you preparing to enter the MyData market?
MyData that allows you to control and use your own data according to one's own will
The service business using data generated and accumulated in our daily lives is expanding worldwide, and at the center of it is "personal information," referred to as "future crude oil." As the concept of MyData, which allows the use of personal information according to one's own will, is spreading, the Three Data Act has been implemented in Korea, and these changes are rapidly being accepted institutionally.

It's time to focus on creating innovative services
This means that personal information scattered in public institutions and financial institutions will be managed by individuals in the future. As it is difficult for them to directly manage all information, it signifies that the MyData market will be opened where operators entrusted with authority can inquire and manage information and provide additional customized services. Are you interested in the new possibilities of MyData business? Resolve securing the necessary technology and preparing for the Three Data Act and API standards through professional partners, and it is time for MyData providers to focus on creating innovative customer services.

Emergence of the need to build expandable and sustainable services
Collecting personal credit information can provide patterns of consumption, expenditure, and investment, and create another business opportunity based on this. Therefore, in order for the MyData service to be competitive, continuous addition and expansion are required. For this, an organic linkage between common platforms and services will become more important than anything else. Business operators aiming to lead the market have begun to build an independent system: the MyData platform, which is in charge of collecting and distributing personal information.
MyData Platform Development
We develop a data collection and distribution platform for MyData service.
Overview
We support the fast and stable introduction of the MyData service.
We provide all the functions of "personal credit information collection (MyData provider)" and "fulfillment of information provision (personal credit information provider)" in one integrated platform, so that you can quickly prepare your MyData business at a reasonable cost.
Service Details
MyData service platform
We help customers focus on their business by quickly and accurately collecting personal credit information held by over 460 domestic financial institutions, integrating them according to their requirements, and linking them to the customer's MyData services.
MyData providing platform
By providing personal credit information held by customers through MyData standard API in the finance field, we support the rapid fulfillment of the information provision obligation required by the Three Data Act.
MyData collection and distribution management portal
The flow of personal credit information collected and linked through the platform can be monitored in real time through the management web portal provided with the platform, and the life cycle of personal credit information can be managed according to customer's request.
Strength
Platform optimization
For DBMS and Message Queue that make up the platform, and even API gateway solutions, which are the cores of the platform, type and setting can be changed to suit the customer's environment to optimize performance and operational management efficiency.

Responses to various operating environments
In addition to on-premise, it operates stably in various cloud environments (public, private, and hybrid) and provides the functions to integrate and operate with existing services and infrastructure.

Continuous standard API updates
We continuously update the provided API and corresponding service API according to the finance field MyData standard API specification.

All-day technical support
The service desk is open 24 hours a day, 365 days a year to respond quickly and accurately to customer requests for technical support.
Ask Us Anything
If you leave an inquiry with us, we will provide you with a swift, detailed response.
Get in Touch
Thank you for your interest in MyData Platform