Cloud Management Platform

Offering > Software Technology Service > Cloud Platform> Cloud Management Platform
Cloud Management Platform
We provide an integrated environment implementing hybrid cloud and multi-cloud easily.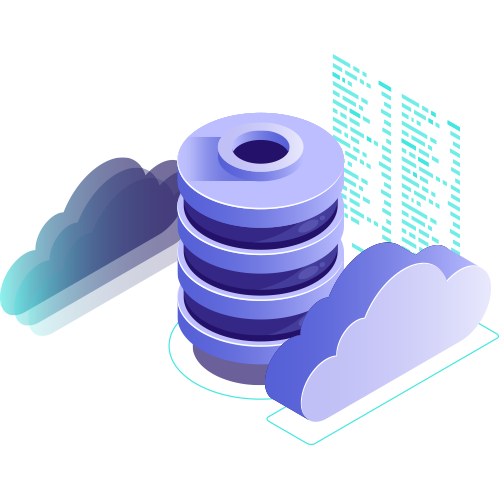 Why We Do
The digital transformation of customers is accelerating with hybrid and multi-cloud strategy.
Rapid growth of hybrid cloud and multi-cloud markets
As companies actively adopt the cloud environment to implement digital transformation, there are changes how infrastructure is managed. With the acceleration in the development of cloud technology, there is a growing market interest in multi-cloud and hybrid cloud.

Accelerated competition across various cloud management platforms
Accordingly, the demand for the integrated management of public, private, and edge clouds is increasing. Google and Microsoft are also providing integrated management functions for the competitors' cloud services.

Expansion of the opensource software ecosystem for cloud platforms
Container-based software and services are growing rapidly, and technologies, such as Kubernetes, OpenStack, and micro-service architecture, are attracting attention. In particular, Kubernetes-based technology has become the core of compatibility among cloud platforms, and the ecosystem is continuously expanding.
Services Provided
Cloud Management Platform Development
We provide an integrated environment in which you can easily implement the hybrid cloud and multi-cloud.

We provide an integrated management platform to operate cloud infrastructure easily.

We provide an integrated environment for easy operation and management of the cloud infrastructures such as OpenStack, VMware, and other vendors. We support self-service feature so that users can directly allocate and manage resources, and provide advanced functions including integrated view of hybrid cloud and multi-cloud environments, automation and cost management.
Building an easy-to-use integrated management platform
We provide all functions necessary for cloud operation so that the customers can manage directly by self-service. In addition, with an intuitive user screen supports to build infrastructure environment for application development and operations quickly and easily.
Providing customized service based on micro-service architecture
The best experts with the rich experience in developing multiple modules and architecture configurations support building optimized cloud environment according to the customer needs. We offer strong customized service based on micro-service architecture (modulization) for scalability.
Providing a resource and cost management platform for cloud governance
Analysis of resource usage trends detects abnormal provisioning. We also provide discounted cost analysis services according to the agreements with CSPs. A stop and start schedule is recommended through unused time analysis.
Support hybrid cloud and multi-cloud
By integrated management, we provide manageability on public, private, and edge cloud implementing compatibility among different technologies
Easy to expand business and services
By providing platform functions in open API makes it possible to have automation and scalable service expansion
Integration support with customer system
You can seamlessly connect with various customer systems such as customer development environment and DevOps.
Reducing cloud usage expenses
Service cost is dramatically reduced with scheduling to predict resource usage and stop operation.
Ask Us Anything
If you leave an inquiry with us, we will provide you with a swift, detailed response.
Get in Touch