Marketing Operation Strategy

Offering > Management Consulting > Digital Marketing Consulting > Marketing Operation Strategy
Marketing Operation Strategy
We suggest the overall operation and execution strategy of digital marketing, such as omni-channel, new technology business plan, eStore operation optimization, etc.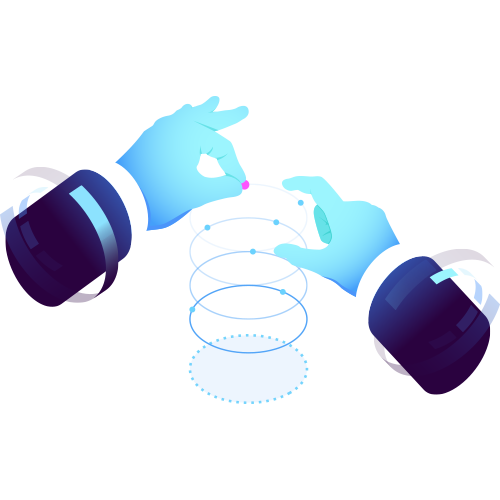 Why We Do
The area of digital marketing is gradually expanding and changing according to customer needs.
Expansion of digital marketing area according to convergence of retail channels
As consumption and distribution channels have been reorganized to focus online, digital marketing activities are performed both online and offline. Accordingly, marketing operation strategy is shifting from a company-centered independent channel operation to a customer- centered direction that creates synergy by linking experiences between channels.

Requiring sophisticated response to diversified customer needs.
Various new technologies and platforms that can respond to customer's complex purchasing decision process and diversified needs are emerging. Establishing a marketing strategy direction and securing new business opportunities and ecosystem by implementing segmented activities are emerging as an important growth engine of companies.
Services Provided
Marketing Operation Strategy Consulting
We suggest overall operation and execution strategies for digital marketing, including omni-channel, new technology business plan, and eStore operation optimization.

We suggest and execute digital marketing strategies that meet customer needs and technology changes.

Digital marketing is becoming more complex as customer purchasing behaviors and consumption trends change. S-Core suggests and executes advanced digital marketing operation strategies by organically combining customers' online and offline marketing channels with its latest technologies.
Segmented customer needs and propensity analysis
We perform an in-depth analysis of customer needs and propensity to segment customer groups and derive passion points and pain points by conducting a survey on target customers.
Development of sophisticated custom digital marketing strategies
We suggest the direction, establish detailed strategies and execute of target products, omni-channel tailored to consumers and market environment, IoT, eStore marketing, and new business.
Experiences in omni-channel application within various environments
We have project cases in which we have designed and executed omni-channel marketing strategies and experiences according to various country-specific environments.
Proven online store and channel management capabilities
We carry out optimized digital marketing activities based on the stability proven through years of operating experience in global online stores and marketing channels.
Customer Case
It was helpful for improving online and offline sales and managing inventory.
It was helpful for improving online and offline sales and managing inventory.
– A global electronic product manufacturing company
Challenges
Company A, a global electronic product manufacturer, had a retailer-oriented distribution structure due to the nature of industry. Company A wanted to expand D2C (Direct to Consumer) marketing and sales link through direct exchanges with consumers by breaking away from the distribution structure. In addition, as the electronic product market gradually expands online, and the main consumers of future, Generation Z, prefer the complex purchasing decision process in both online and offline, it became necessary to establish and execute new distribution channels and marketing strategies accordingly.
Services of S-Core
A To solve the problems faced by Company A, S-Core analyzed exact passion points and propensities through a survey of consumers' purchasing behaviors and preferences. In addition, we elaborately designed omni-channel marketing strategies and customer experiences by identifying detailed needs for D2C marketing expansion goals and pain points for each channel. We established strategies so that consumers can easily enter the ecosystem of Company A and have a connected experience, both online and offline. We also implemented and operated strategies through communication with the person in charge of each organization.
1. Establish an omnichannel strategy

[Omnichannel Customer Journey Scenario Design]

Advancement of purchase inducement scenarios linked to on/off channels by discovering improvement factors for each consumer contact point and measuring sales performance

Establishment of seamless omni-channel operation strategy based on 360˚ view

2. Establish an
IoT strategy

[IoT Use Case Development by Customer Segment]

Segmentation of effective customer groups based on customer passion points and deduction of differentiated use cases based on customer needs

Development of Quick-win possible Micro Use Case and message refinement based on deep-dive customer propensity identification

3. Establish App Operation Strategy

[Deduction of marketing insight based on analysis of global
advanced companies]

Discovering specialized functions/services that are actually applicable within the app and defining functional requirements

Optimize customer experience and secure digital competitiveness by strengthening app content and designing specialized functions
In addition, to strengthen D2C capabilities, we established IoT use cases by executing a thorough analysis of customer data and designed an app content enhancing function.
Company A was able to expect the following effects through the establishment and execution of omni-channel strategies.
Quantitative effect
– Marketing: Increased traffic by each touch point
– Online sales: Expanded online sales conversion based on offline connection
– Offline sales: Reduced offline inventory based on online connection
Qualitative effect
– Provided a connected customer experience through omni-channels.
– Secured potential customer data by expanding D2C sales.
Ask Us Anything
If you leave an inquiry with us, we will provide you with a swift, detailed response.
Get in Touch