Digital Platform Operation Management

Offering > Management Consulting > Digital Marketing Consulting > Digital Platform Operation Management
Digital Platform Operation Management
We provide optimal management services that maximize the integrated construction and utilization of digital platform.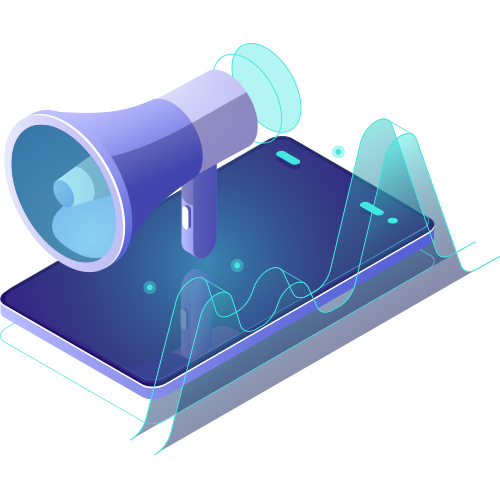 Why We Do
It is important to be agile in responding to the changing digital platform environment.
The ability to respond quickly to market changes is the key to building and managing a platform
The digital platform environment is changing. Business boundaries between online and offline are becoming ambiguous, and companies' movement to build their own ecosystem is gradually increasing according to the direction of D2C. In addition, new platforms and related technologies optimized for the consumer experience process are also increasing their influence in the market. Responding to such market changes is the key to optimizing digital platform construction and management.
Services Provided
Digital Platform Operation Management Service
We provide optimal management service that maximizes the integrated construction and utilization of digital platform.

We support the construction and operation of a digital marketing platform optimized for market needs.

Based on the experience in global digital marketing platforms, we provide end-to-end services from building to operating and spreading platforms, such as dot-com and eStore.
Holding platform building management and operation methodology
We have proven framework and methodology for the construction management and operation of dot-com, eStore, and other marketing platforms. We provide high quality services through systematic project management and supervision.
Various project experiences
Through a number of project cases, we have accumulated know-how on establishing, operating, and spreading digital marketing platforms. We establish a direction suitable for the changing needs of the market and the environment of a company, and provide optimization management service.
Operating experts with global experience
Experts with experience in integrated construction management, operation, and spreading of platforms provide services for global corporations.
It was helpful for building and operating a stable digital marketing platform.
– A global electronic product manufacturing company
Challenges
Company A, a global electronic product manufacturer, wanted to establish a new marketing platform for overseas subsidiaries. Systematic and detailed management and response to issues were important because tasks in a variety of areas, including direction establishment, infrastructure construction, function implementation, design, and content transfer, had to be carried out with a large number of stakeholders. In addition, after the platform establishment, company A sought to ensure continuous and stable operation when transferring it to subsidiaries.
Services of S-Core
S-Core has optimized the process and detailed tasks for each area of platform construction and operation using proven framework and methodology to suit the environment of company A and the needs of the market. In addition, we provide a stable management service by preemptively responding to possible risks in each area and performing development coordination function for the changes when implemented. In addition, after the establishment of a new platform, we supported global integrated operation to maximize utilization, and improved execution power by managing local marketing operation.
Dotcom/eStore Roll-
out/Operation PMO

[Preemptive risk reaction/change management]

Arbitration & reaction to issues of each area in overall perspective

Carry out stable project over verified roll-out methodology

Platform Establishment
PMO

[Campaign toolkit analysis/buildup]

Support multi touch point and prepare customer touch-point data collection basis

Strengthen purchase conversion by providing toolkit

Platform Operation Monitoring/Performance

[Platform optimization operation]

Incorporate global operation and empower local marketing execution capabilities


Optimize channel operation effectiveness over owned platform
Company A was able to expect the following effects through digital platform operation management services.
Quantitative effect
– Construction area: Reduced cost through compliance with construction schedule and resources
– Operation area: Reduced individual operation cost through systematic global integrated operation
Qualitative effect
– Increased marketing efficiency and execution power through platform optimization operation
Ask Us Anything
If you leave an inquiry with us, we will provide you with a swift, detailed response.
Get in Touch