Digital Operation Innovation

Offering > Management Consulting> Digital Innovation Consulting > Digital Operation Innovation
Digital Operation Innovation
Design changes in business process and operating system accompanied in the digital transformation process.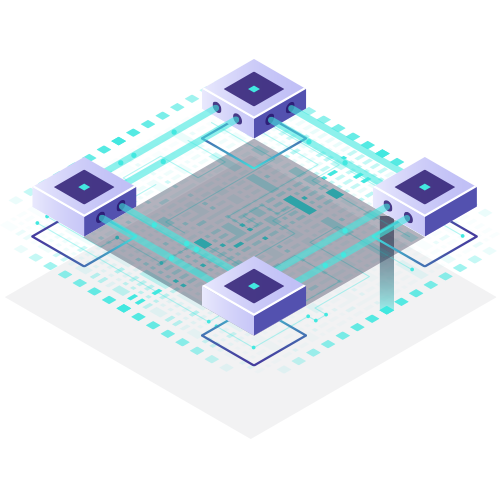 Why We Do
Digital to Business, Technological change is making the essence of business different.
Increased uncertainty of predicting changes in the business environment due to digital technology
The area in which digital technology applies is expanding beyond the enterprise to the entire industry. However, there are still many questions about the diversity of applications and customer acceptance of digital technology in predicting changes of the business environment by industry.

It is important to establish a digital transformation direction for the company
Application examples of various digital technologies, such as AI, big data, IoT, and blockchain, are emerging. But it's not easy for companies to find the right digital strategy. The objective value of digital transformation can be achieved only by carefully reviewing the company's aim and achievability within the business ecosystem based on digital technology, as well as the previously mentioned uncertainty of change.

The application of digital technology is accompanied by comprehensive changes in the organization, system, and process
Digital transformation can achieve the intended results only by thinking about changes in work, systems, and organizational roles. In the same sense, we need to look at the problems not only in the areas of application of digital technology but also in terms of discovering innovation tasks within the existing value chain. Digital innovation and process innovation are complementary and should be approached from the perspective of "value innovation," rather than "technology application."
Services Provided
Digital Operation Innovation Consulting
Design changes in business process and operating system accompanied in the digital transformation process.

We design the operating system changes that digital technology application brings.

The application of digital technology entails changes in the IT system, operational infrastructure, such as SCM, ERP, CRM, and the value chain, such as sales, marketing, purchase, manufacturing, and logistics. We suggest a plan to enhance the practical value of technology introduction by establishing new standards in the operational process required in the digital transformation process.
Develop business scenario through the introduction of digital technology
We define the improvement scenarios needed to increase business value and a plan to use digital technology to implement them.
Discovering comprehensive process and system innovation tasks, including the introduction of digital technology
We discover innovation tasks within the problem and provide technology that enables them, rather than digital technology itself. The tasks to be discovered are divided into process innovation, system improvement, and digital technology application for progressing them.
Digital Technology Field Implementation
We implement the level of technology that can be operated in the field, not just defining a concept. Available technology areas include AI, AR/VR, big data analysis, and cloud, and we provide appropriate technologies based on actual examples of Samsung affiliates and global companies. We also design a workable digital transformation by maintaining affected processes.
Holding digital technology application use cases
We have a number of use cases applied to Samsung affiliates and large companies.
Experience in various industries
We have extensive industry experience including consumer electronics, display, Consumer Packaged Goods (CPG), general manufacturing, and Engineering, Procurement & Construction (EPC).
Understanding Tech to Business
From the best experts with consulting experience, it is possible to develop digital technology application scenarios in connection with management strategies.
Holding digital assets
We have digital assets based on real-life examples, such as AI models, AR/VR, big data analysis, and RPA.
In addition to reducing construction costs, visibility of construction status has also improved.
– A Global EPC company
Challenges
Company A is a global leader in the EPC industry. Although company A boasts a short delivery time and high construction quality, there were always errors due to differences between the construction results of structures/equipment and the design drawings. Also, the process of adjusting and reconstructing the drawings took a long time. Furthermore, it was important to ensure the accuracy of the establishment work through regular progress rate management during construction, but the establishment management according to the practice of the EPC industry raised the possibility of not only accuracy but also compliance issues with partners. Eventually, company A wanted to improve the rationality of construction period and establishment management through automated inspection.
Services of S-Core
To solve this problem, S-Core designed an automatic detection system for construction results through 3D drawings and LiDAR. Based on this, the system proposed a plan to increase the consistency of the design of the post-process and reduce the management time. We secured the data of on-site installations, supplemented the process of verifying consistency with drawings, and designed an automated process for detecting drawing errors and selecting design change targets. In addition, we have laid the foundation for increasing practical work value through digital technology by analyzing the detected error information and providing a construction quality improvement report.
Company A was able to expect the following through the application of this technology.
Quantitative effects
– Reduced construction cost: Reducing the cost of execution errors by enhancing the design consistency of the post process
– Reduced manual work time: Reducing manpower-based work required for 3 months to less than a month
– Improved quality cost: Rationalization of quality improvement cost through error area and cause analysis
Qualitative effects
– Enhanced proactive response ability to compliance issues
– Shared construction progress visibility through automation of manual process areas
Ask Us Anything
If you leave an inquiry with us, we will provide you with a swift, detailed response.
Get in Touch