Visual Data Processing Platform

Offering >Software Technology Service>Enterprise Solutions >Visual Data Processing Platform
Visual Data Processing Platform
We develop a visual data-based work efficiency and automation platform.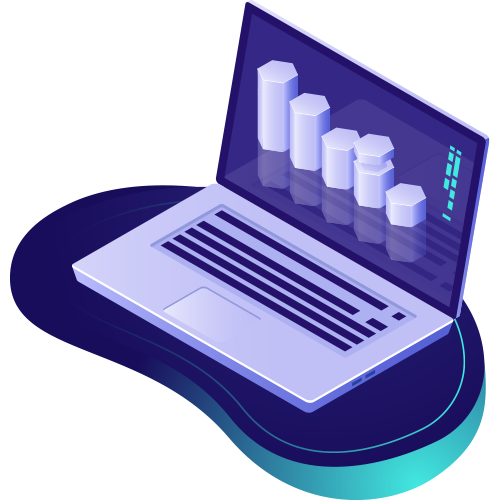 Why We Do
The era of using visual data (shape, photo, video, etc.) for the purpose of business efficiency and automation is about to begin.
The advance in visual data acquisition and processing technology
Application of 3D shape data processing technology from 2D is becoming common. Especially, it is already widely used in the EPC (Engineering, Procurement, and Construction) and fabrication industries. Along with this, data processing technology based on image sensing and AI that acquires data is being advanced. Lightweight high-performance image sensors, high-precision LiDAR scanning equipment, drones with image acquisition technology, and 2D/3D image recognition technologies using AI serve as the basis for promoting innovation.

Smart factory business automation using visual data
New technologies that process visual data are contributing greatly to actualizing smart factories. Business innovation using visual data is taking place in various fields, such as the automation of on-site design, inspection, and measurement tasks performed by people, and operational efficiency using IoT sensors.

Fabrication work automation using visual data
New technologies that process visual data are contributing greatly to creating a smart manufacturing environment. The use of an automatic defect analysis system that compares design data and actual data acquired as images is increasing, and this system increases productivity by dramatically reducing repetitive work involving people.
Services Provided
Visual Data Platform Development
We develop a visual data-based work efficiency and automation platform.

Based on the visual data processing technology platform, we improve the customers' inefficient work.

We provide system efficiency and automation services that combine visual data and AI technology to efficiently perform repetitive tasks that have been inefficiently performed and tasks that must have been overcome.
Processing and visualization service of 2D to n-D data.
We provide high-performance visualization services of various visual data, such as large capacity semiconductor design data, 2D/3D building design data, and LiDAR scan data. Based on the platform and know-how applied to Samsung affiliates, we build an environment to achieve business efficiency and automation through customer tailored services.
Analysis and system construction service for design automation
We propose the designing of an automation plan to achieve customer needs, such as facility layout and MEP hook-up, and provide system construction service.
System construction service for automation of construction and operation
We propose a customer-tailored automation plan for various inspection and measurement processes that occur during construction and operating processes, and provide a system construction service.
Supports various types of massive visual data
Efficiently and quickly process a variety of data, including large capacity semiconductor drawings, 3D factory design drawings, and LiDAR scan point clouds.
Support AI-based visual data analysis
Support various visual data analysis modules based on the latest AI technology.
Various EPC and manufacturing project experience
We provide mature platform assets based on the experiences in various customer success cases, such as the visualization of large capacity semiconductor design drawings, the automation of inspection and measurement processes, and the automation of facility layout design.
Specialized service to maximize customer value
We present specialized solutions for areas that are considered difficult to automate and provide platform-based construction services.
We expect to save 15 billion won annually through facility layout optimization.
– A global semiconductor manufacturing company
Challenges
Company A is a globally recognized leader in the semiconductor industry. As a result of the current situation analysis for improvement and efficiency of facility layout work, it was found that the batch design work took a long time and the productivity deviation of the batch result was large among designers. Company A decided to use AI technology to solve this problem.
To automate facility layout design, it is necessary to be able to handle a variety of data, such as design quantities and rules, as well as processing technology for reading and writing drawings. AI skills to find the optimal solution is required and layout design drawings and equipment connection tables should be generated.
As it was a challenging project, we needed the best professional service.
S-Core Services
To automate facility layout, we used drawing processing modules that we have secured, and established a problem-solving plan with top experts to solve specialized problems. In addition, we have built a system that presents the optimal solution using AI.
Success in automating processes that were thought to be difficult to achieve in the work-site operations has resulted in similar or better results and shortening time than equipment placement experts. In particular, the management of company A gained confidence to try new challenges on tasks that were thought to be impossible before.
Company A has revolutionized facility layout design work.
Quantitative effect
– Facility layout optimization: Shortened layout design period (4 weeks → 4 hours) and reduced the total pipe length by 50%.
– Reduced cost by shortening the construction period: Expected to save 15 billion won per year
Qualitative effect
– Up-to-date information and improved match rate
– Increased management convenience and efficiency through systematization
Ask Us Anything
If you leave an inquiry with us, we will provide you with a swift, detailed response.
Get in Touch