MyData Platform

Offering > Software Technology Service> Enterprise Solutions > MyData Platform
MyData Platform
We provide a high performance and high capacity MyData collection platform – iMDP™.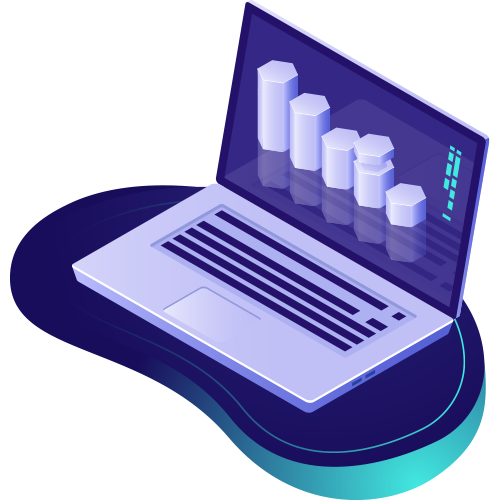 Why We Do
Are you preparing to enter the MyData market?
MyData that allows you to control and use your own data according to one's own will
The service business using data generated and accumulated in our daily lives is expanding worldwide, and at the center of it is "personal information," referred to as "future crude oil." As the concept of MyData, which allows the use of personal information according to one's own will, is spreading, the Three Data Act has been implemented in Korea, and these changes are rapidly being accepted institutionally.

It's time to focus on creating innovative services
This means that personal information scattered in public institutions and financial institutions will be managed by individuals in the future. As it is difficult for them to directly manage all information, it signifies that the MyData market will be opened where operators entrusted with authority can inquire and manage information and provide additional customized services. Are you interested in the new possibilities of MyData business? Resolve securing the necessary technology and preparing for the Three Data Act and API standards through professional partners, and it is time for MyData providers to focus on creating innovative customer services.

Emergence of the need to build expandable and sustainable services
Collecting personal credit information can provide patterns of consumption, expenditure, and investment, and create another business opportunity based on this. Therefore, in order for the MyData service to be competitive, continuous addition and expansion are required. For this, an organic linkage between common platforms and services will become more important than anything else. Business operators aiming to lead the market have begun to build an independent system: the MyData platform, which is in charge of collecting and distributing personal information.
Services Provided
S-Core MyData Platform – iMDP™
We provide a high-performance and high-capacity data collection platform that supports a variety of infrastructure environments.

A starting point for the implementation of innovative MyData services,
Start with our MyData Platform – iMDP.

We provide an integrated platform for all the functions of "personal credit information collection (MyData provider)" and "information provision obligations (personal credit information provider)" to quickly prepare for MyData service business at a reasonable cost.
MyData collection
By quickly and accurately collecting personal credit information from more than 460 financial institutions in Korea and integrating it as required, we can help you stay focused on your business.
Open API Gateway
We provide personal credit information held by our customers according to the MyData API Standard in the financial sector to meet their obligations of information provision as required by the three data acts.
Virtual test environment
We provide the schemas to deliver data through virtual data providers in accordance with the API standard and the functions to generate large data. App templates act as the basic MyData service app to test collection capabilities. Data transfer and collection performance can be tested without support from external organizations, thereby improving development productivity and service quality.
High-performance and high-capacity data collection
We provide high-capacity data collection performance based on the latest technology to help you respond flexibly to market changes and quickly gain competitive edge in services.
Strong test support tools
We provide various virtual providers and app templates required for tests connected with internal and external channels to improve quality of service quickly.
Support of various infrastructure environments
We support both virtual machine and container environments, as well as building enviroments. The Cloud also provides functions of deployment to Kubernetes.
Intuitive service interface
Even not knowing about API standards, we have implemented an intuitive interface that enables the implementation and operation of MyData services.
Obtaining the infrastructure for proven data collection and delivery in a short term helped start my data business quickly.
– A domestic financial company
Challenges
Bank A, which is a trusted financial institution, ranks No. 5 in terms of evaluation items such as stability, consumership, soundness, and profitability.
In order to respond to the government's MyData guidelines, the company had to provide its customer data as scheduled to meet the standards, and had to quickly advance into the emerging MyData market.
In compliance with the services and technical guidelines provided by the Korea Credit Information Services and the Financial Security Institute, it also needed a technical infrastructure that can collect and provide MyData while providing reliable services.
S-Core Services
S-Core built a platform for Bank A's customer data provision service on the basis of the global top-level Open API Gateway with API standards.
In addition, the data collection function required for the service was provided for flexible and productive development.
On top of that, we improved the service quality through performance optimization by providing the test functions.
Bank A has obtained a reliable and strong data transfer and collection platform in the short term and has a MyData service utilization system.
Quantitative effect
– Reduced service development costs through simplified and effective collection platform interface configuration
– Reduced operational costs by creating efficient API standards management
– Reduced quality costs with a test environment
Qualitative effect
– Laying the foundation for continuous MyData utilization
– Built a fast and flexible MyData management system
Ask Us Anything
If you leave an inquiry with us, we will provide you with a swift, detailed response.
Get in Touch