Offerings > SW Technology Service > Cloud Platform > Hybrid Cloud Platform
Hybrid Cloud Platform
We provide a resource and cost management platform for cloud governance.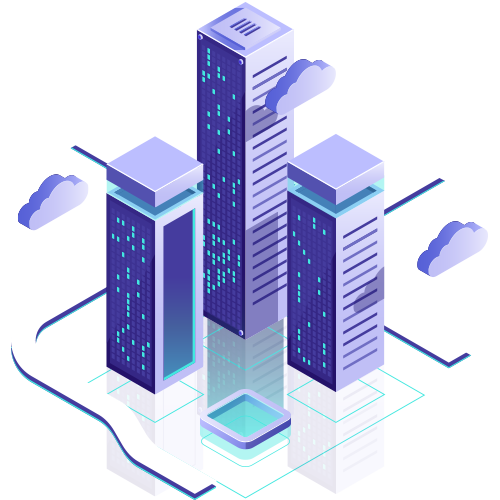 In hybrid cloud · multi-cloud environment, efficiency in operating resources and managing costs became essential.
Emergence of the need for hybrid cloud and multi-cloud management
The use of multi-cloud by companies is increasing, and the types of clouds are also diversifying. Accordingly, efficient ways to manage integrated clouds are attracting attention.

Optimization of cloud resource and cost
It is a global trend to understand the current usage volume of cloud resource and the cost status at a glance to reduce the cost by resource efficiency function.

Efficient resource management by life cycle management
The industry is evolving in the direction of providing an efficient management system by automatically collecting attribute information necessary for the resource management and maximizing the operational level with thorough change management.
Hybrid Cloud Platform Development
We provide a resource and cost management platform for cloud governance
Overview
Enable cloud cost optimization with the usage analysis on integrated multi-cloud resources.
We provide the platform for companies struggling with the increasing complexity in cloud management, exponential growth of resources and costs, and lack of expertise. You can avoid either using your cloud resources at the warning level or underusing to gain unnecessary costs.
Service Details
Resource efficiency based on data analysis and optimal cost recommendation
The automatic threshold can be set and abnormal provisioning can be detected through a resource usage trend analysis. Billing errors can be detected through the comparative analysis of the billing history and usage history, and it is also possible to determine whether the contract and discount rate are being applied correctly
Providing dashboard and status report on hybrid cloud and multi-cloud resource
We support eight Cloud Service Providers (CSP), such as AWS and Microsoft Azure, convert absolute costs into prices with the exchange rate information applied, and manage large-capacity performance and usage amounts. In addition to providing detailed usage history information, such as usage analysis in seconds, we also provide cost analysis service with discounts according to the CSPs' contractual information.
Establishment of a resource utilization plan for cost optimization
We recommend a stop/start schedule through unused time analysis. We induce a long-term product purchase by predicting usage through usage pattern and trend analysis, and provide a recommendation service by analyzing CSP that can use specific functions at the lower cost.
Strength
Reducing cost for cloud usage
We maximize the effect of reducing the cost by spot instance service and scheduling function which enables shut down for unused hours.

Resource efficiency
With the resource usage analysis and forecasting, we help to reduce wasted resources to maintain the optimal level of usage.

Recommending optimal purchase
We recommend purchasing and changing Reserved Instances (RI) to reduce cost over purchasing on demand.

Security control status
By providing the status of tasks and resources under security control, you can check the status of the resources in use at a glance.
Ask Us Anything
If you leave an inquiry with us, we will provide you with a swift, detailed response.
Get in Touch
Thank you for your interest in Hybrid Cloud Platform